We welcomed our class of 2014 "Briterns" back in June, and in just a few short weeks they've thrown one of the best meet-and-greets to date, taken music festivals by storm, started planning our summer hackathon, and are organizing a killer looking women in tech event. 
We'd like to introduce you to some of the newest faces in the Briteland, starting with our very own CEO intern, Tatiana.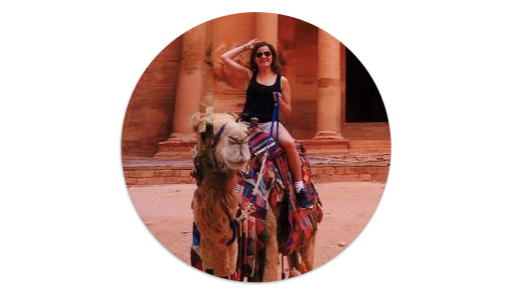 Where are you from?
I was born in Minsk, Belarus and moved to the US when I was 10 – first to New Orleans and then to Philadelphia. 
Where are you in school and what are you studying?
I'm currently getting my MBA at Harvard Business School.
How did you end up at Eventbrite?
I applied for the CEO internship on our school's career services website. I interviewed with Kevin Hartz, and a few days later – coincidently on my birthday – he called to tell me that I got the job. I flew to SF to meet the team and accepted the offer that same weekend.

What are you working on this summer?
I'm shadowing Kevin on meetings and doing special projects. My main project is too awesome for me to share the details, but Kevin approached me with a new business idea that I'm taking the lead on. The structure is essentially a startup within a startup as we are designing and executing across all aspects of the business from sales to operations to marketing.
What do you love most about Eventbrite so far?
The culture – I love the energy here! I am a people person and am passionate about bringing people together through common experiences. It was really important for me to work at a company that shares my values.

What is one of the most memorable live events you have attended? 
Yacht Week in Croatia.
What gets you excited to come in to the Briteland in the morning?
I am most excited about having the opportunity to learn from Kevin.

What are you looking forward to most this summer?
I had worked in finance before bschool, so I am looking forward to getting my hands dirty in operations.
What do you get up to outside of Eventbrite?
Exploring the Bay area – my summer bucket list includes everything from hiking in Big Sur to wine tasting in Sonoma to swimming in Lake Tahoe to rocking out at Outside Lands.

Have any advice for someone looking for an internship at Eventbrite? Take the time to reflect on your strengths/weaknesses and then identify a role that fits your unique skillset.

Speed round:
Favorite snack? Yogurt raisins.
Favorite Barkling? Rocky, a terrier who takes really good notes during our team meetings and keeps the stress level down.
Favorite hot sauce on the wall? I can't handle spicy food, blaming my bland Russian palate.
Last event you hosted or attended? SF Pride.
Burritos or burgers? Burritos at El Farolito with a strawberry agua fresca.
Dolores or Golden Gate Park? Dolores! Though I love the Botanical Garden, I live in the Mission and can't say no to soaking up the sun while overlooking the city.
Favorite Muni line? No surprise here, the J because it passes by Dolores Park
Pick a super power: invisibility or the ability to fly? Why? Traveling is one of my passions - I'd love to be able to fly anywhere on a whim.
Three words that describe Eventbrite: Democratic, down-to-earth and delightful.
"Since the earliest days of Eventbrite, we've made our people core to our mission. Our culture is an ever-evolving manifestation of those on our team. As people join, we believe in earning their trust by demonstrating we'll embrace them and help them grow. Showing that you consistently have their best interests at heart not only motivates your people to do their best work; it also builds goodwill that you may need to draw on when the going gets tough and you have to lean on one another to find the horizon."