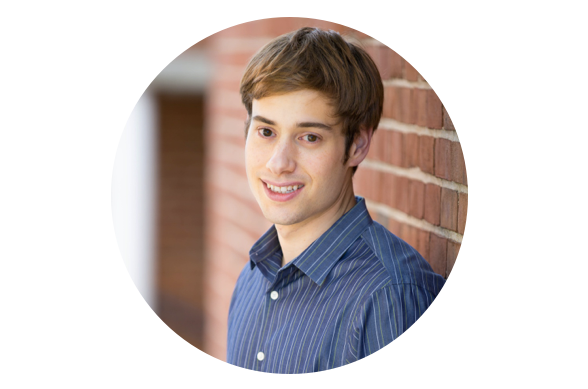 What do you do around here?
I'm a Software Engineer on the Registration & Ticketing team.
We brought you on before you even graduated from Brown, how did you swing that?
I met Pat (VP of Engineering) at the Sequoia Start @ a Startup event in October and interviewed with him and the team. I decided to join Eventbrite full-time when I graduated, but also asked to be a "wintern" over Winter Break. I loved it so much that I continued work part-time while finishing up school. 
Why did you decide to join the team?
After co-founding a startup, I wanted to learn from a company small enough to provide opportunities for technical leadership but large enough to learn how big engineering teams work. A strong culture of mentorship and accessibility was also important, so I could learn to mentor others. Once my manager spent a late night teaching me tricks to debug Async Javascript. Kevin, our CEO, also frequently eats lunch with younger Britelings in addition to impromptu coffee chats. 
What are you working on right now? What projects are you going to be jumping into when you're here full time?
I'm writing a specialized Publish/Subscribe server in Golang. Although Eventbrite has never used Go, everyone is very open to new technologies. I'm working with Operations on a deployment plan which has been a great learning experience. It's hard to say what I'll be doing full-time since our team is growing very fast. I've already worked on our JavaScript Seat Designer and Python Ticket Allocation service, and look forward to becoming a stronger generalist. 
You won the CEO award at the last hackathon, what was the project you built?
With the release of Reserved Seating, Eventbrite now has seating information. Three of us built an application that allows Attendees to order from concession stands. Their location will pop up on an iPad, and food/drinks can be delivered directly to their seats. Payment is also handled through Eventbrite. 
What advice do you have for a recent grad or someone looking for internships?
For Interns:
Look for an opportunity that allows you to both take leadership on your own project and work with a larger team. Building your own project and solving JIRA tickets are equally important, but many internships stress one or the other. 
For New Grads:
When choosing a company, think first about the culture of the founders. What are their personal values? Culture is born with the founders, and can't be 'engineered' later on. 
Most memorable moment in the Briteland?
My classmate Kurt's first day at Eventbrite. Before Kurt, I was the first new grad from my school. It's exciting to introduce classmates to Eventbrite - everyone here can play a role in building the team. I also lost a pull up contest to an unnamed and significantly older man… I've been working out since then in anticipation of a rematch. 
 Speed Round!
Favorite Barkling?
Rupert
Favorite hot sauce on the wall? 
Sriracha
What was the last event you attended? 
Brown's Spring Weekend
Three words that describe Eventbrite? 
Collaborative, Transparent, Energetic
Who in the office would you challenge to a ping-pong battle? 
Miles, our Director of Recruiting and Top Athlete